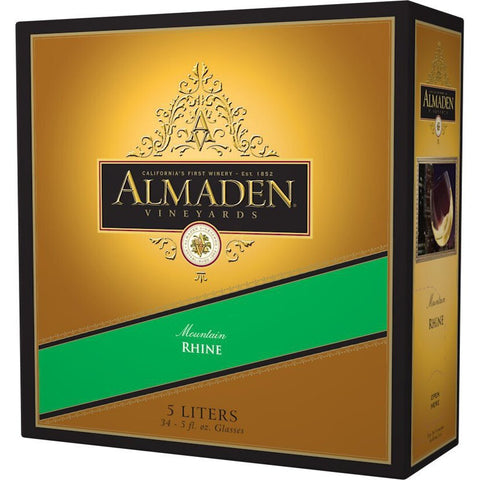 Almaden
Almaden Rhine
Established in 1852 Alamden wine brings the historically rich taste of California wines right to your table. All because of their attention to detail to making spectacular quality wines that are both delicious and affordable.
Notes:Â Semi-sweet, fresh and crisp with floral aromas. Flavors of apples and pineapple.
Pairings: Broiled fish, roasted poultry, burrata cheese.
Serving Suggestions: Chilled
Region: California
Alcohol Content: 12%
Product Size Chart
Size: 5L
Country: United States
State: California